Canada and the European Union (EU) have negotiated an agreement which could severly harm our democracy: the Comprehensive and Economic Trade Agreement CETA. This short clip shows the consequences:
Please share the clip via…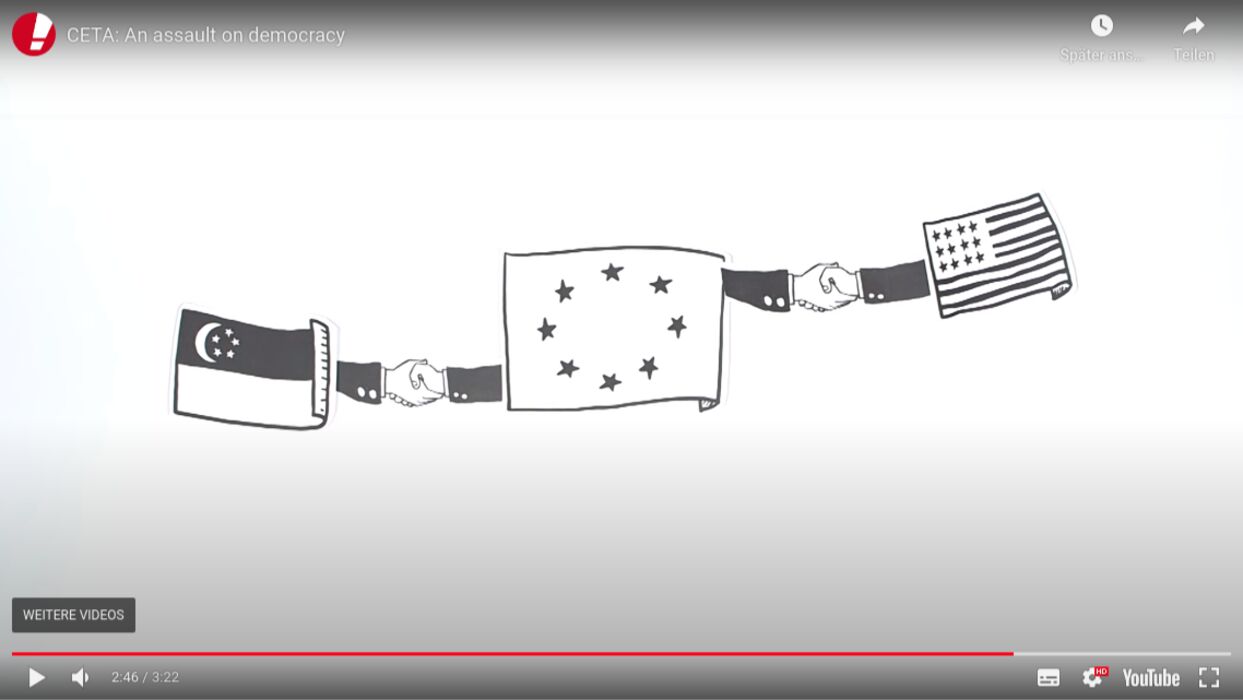 Should the EU and Canada sign the CETA treaty, it threatens to turn democracy into a pawn in the games of multinational corporations: Companies could sue states via their Canadian subsidiaries when public policies lead to a reduction of their profits. Private arbitration panels, operating behind closed doors, could award billions in compensation to corporations – to be paid for by taxpayers' money.
Signing CETA would pave the way for the TTIP agreement between the EU and the US to enter through the back door. Both agreements threaten to weaken existing laws that restrict the use of genetic engineering in agriculture or prevent the contamination of drinking water through fracking. Privatisation of public services would no longer be reversible.
Please help to stop CETA. Sign now: